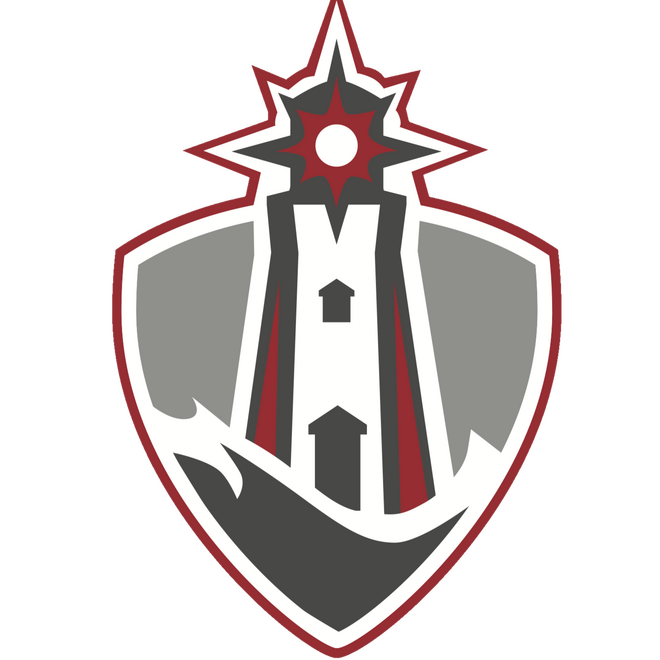 Cape Breton West
Hockey Canada Registration
Register for the 2021-2022 season of Cape Breton West Minor Hockey.
2021-2022
Registration
Registration for the 2021-2022 hockey season has changed across the country. Hockey Canada is now requiring all players to register through their new Hockey Canada Registry 3.0 (HCR3) web site, powered by Spordle. Below you will find detailed instructions on this 3 step process.
---
Step 1
Create Account
The first step will be to create an account in HCR3. In future seasons you'll be able to reuse this account for registration. To create an account, visit the Cape Breton West HCR participant page and select the red "Register now" button to begin.

This will take you to a Sign In page where you can select the "Sign Up" link beside "Don't have an account?".

Enter your email address and select NextFill in all fieldsEnter the verification number sent to your email addressEnter your passwordAgree to the terms and conditions
Congratulations, you've created your new HCR3 account.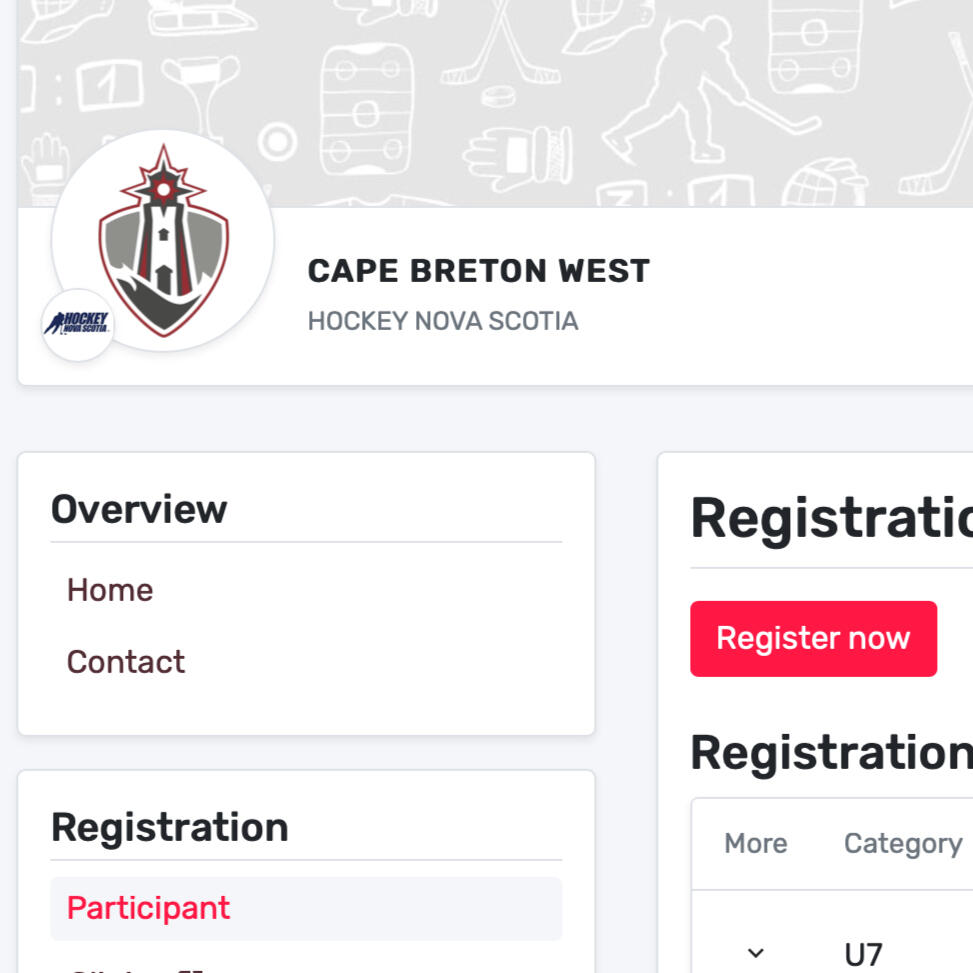 ---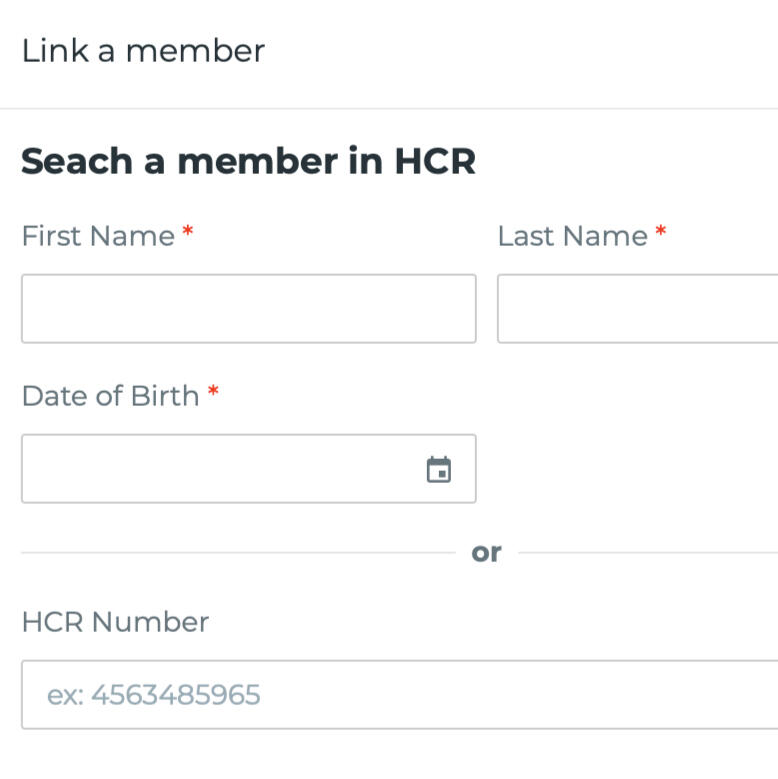 Step 2
Link Members
Now that you have an account, if you or your players have previously been involved in minor hockey, you need to link yourself and your existing players to this account (new participants can be added later during registration).

From your HCR3 Dashboard you can select the "Link a Member" link beside "My Members" and search for your existing profiles by first/last name and date of birth, or by Hockey Canada Registration number.

When your participant appears, select "Link this Member"When you link this member it will ask your relationship to the member – choose parent if it is your child, and if not choose your relationship to the member.Continue adding participants until complete
Congratulations, you've linked your members.
---
Step 3
Register Members
Returning to the Cape Breton West HCR3 participant page you can select the red "Register now" button again to proceed. It will prompt you to register a participant; either an existing participant or a new participant.

New Participant

If you are registering a new participant (someone new to minor hockey) continue filling out all information and then register the same as an existing player (below).

Existing Participant

Your linked players will be listed and you can choose which participant you want to register

Choose your available registrationFill in your player informationAgree to Waivers
You can then register more participants or proceed to the Checkout. There are no payments due at this time.

Congratulations, your participants are registered for the season – you will receive a confirmation "Invoice" from Hockey Canada by email. (Check your Spam folder if you don't see it.)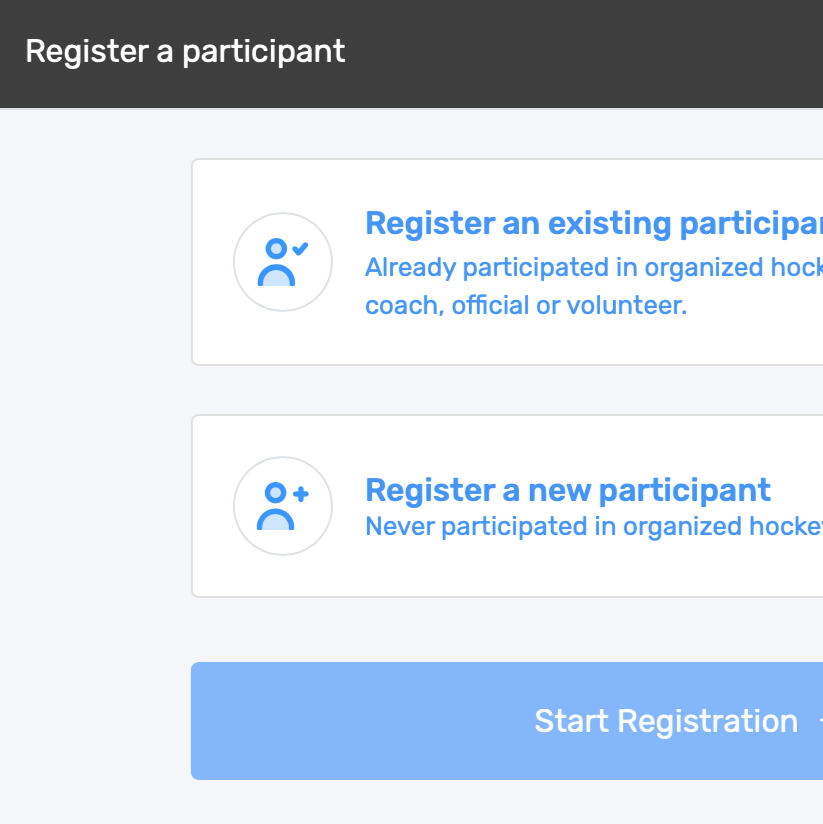 Need Help?
If you run into any issues while creating your account, linking your members, or registering for the season please reach out to our Registrar; Leigh Anne Buchanan.